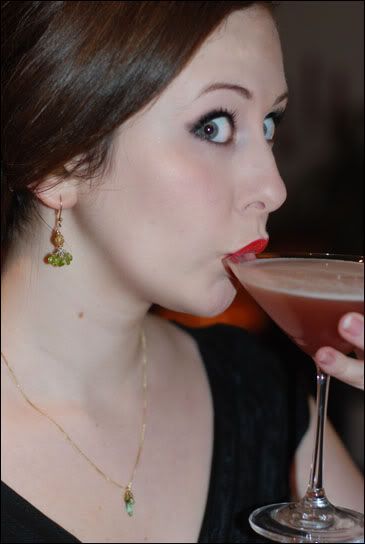 I have been interested in food and cooking for as long as I can remember. As a child, my parents said I had expensive taste as I happily gobbled smoked salmon and olives - foods that most children won't touch. I have been very fortunate in that my parents have both influenced and encouraged me no end. My mother trained as a Cordon Bleu chef, and is still the person I turn to for ideas and tips. My father was just incredibly passionate about food and cooking, and was in turn also an excellent cook. I think I've inherited my father's passion.
My favourite foods are Italian, French, Middle-Eastern and Thai, but the reality is that I love a broad range of foods. Though not for me things like offal and sweetmeats. I was a vegetarian for 15 years and I still don't eat red meat, so the majority of things I cook are either vegetarian or contain chicken and fish. I sometimes fall foul of a sausage or slice of parma ham.
If you're after recipes that require endless fiddling and painstaking assembly that will wow the fanciest of dinner parties, I'm afraid you're in the wrong place. If, however, you want reasonably simple, easy food that doesn't cost the earth to make, I hope you enjoy what you find here.
If there is anything you'd like to see on here, do leave a comment (though obviously, there's no point asking me how to make the perfect fillet steak - there's hundreds of far more carniverous blogs that can show you, and far better than I can). And if you've made anything you've found on here, I'd love to hear about it. Did you like it? Did you change or improve on it?
Happy cooking!